No man needs a vacation so much as the person who has just had one. ~Elbert Hubbard
Back from my short vacation. I did discover something about myself: I don't relax well. I did a lot of pacing. And I cleaned the camp. It was nice to have time to read -- something I haven't had in awhile. I nearly finished
The Unfortunate Miss Fortunes
, though I realized in hindsight that I probably should have brought up
Harry Potter
. I'm still only about five pages into that book! Oops.
I have pictures, but haven't downloaded them yet, so will have to post them tomorrow. The good news is, all the pillars survived. The bad news is my doggie missed me :-(
She's eleven years-old and has never been kenneled or away from either my DH or me. It was only one night, and my mom (who lives with us in an apt. over the garage and has known Bailey since she was a baby) watched her for us. And still, Bailey decided she didn't want to eat.
The cat, OTOH? Could care less. Celebrated our return by biting the DD when DD gave her a hug (Breeann is NOT a huggy kitty, and DD knows this but insists on squeezing her anyway).
DD had a wonderful time and may have sprouted gills and fins -- she spent nearly every waking hour in the water. DH was as relaxed as I've seen him in a really long time (though he's trying to figure out how we can afford our own place - HA! You should see the prices....)
I was the only one who came back less relaxed. Apparently vacations stress me out. LOL.
==========================
Pillar Place: Monarch
is fairly quiet. We had the initial rash of deaths -- oh, did I mention that Manuela II and Harry died? -- and now all is well. Otto is huge, and I was a bit worried to find him on the side of the container when I came home yesterday, and with little of his food eaten. I *think* he may just be shedding his skin and going through a growth spurt. I'll find out today when I go check on him.
All the others are eating, sleeping and pooping like the good butterbabies they are. Judy is far outgrowing Bob, though. And they hatched at the same time.
============================
Got two more rejections on my novel -- one from an agent and one from a press. Oh well. Time to send some more out!
Found out TWRP has changed their word count guidelines, so "Isn't She Liv Leigh" is no longer considered a full length novel -- that is now 65,000. However, they're going to start printing their "rosebud" length stuff (40,000 - 65,000) through Lulu (so no B&N or Borders for Liv), so I'd still get it in print... if it's accepted. Not great, but will have to do. It also means I either need to increase the word counts on my others (and had I known this was coming down the pike, I would have increased the count on Liv somehow), or find somewhere else to submit them. So, time to go back to the drawing board and decide what to do.
=============================
My friend,
Gay
, is having a great
contest
! You can win an autographed copy of
The Lottery
by Patricia Wood. And all you have to do is what I just did: mention the title and the author in your blog post and then let Gay know. Easy-peasy, right?
Of course, if you guys don't want to, that's cool... because then I'LL win -- and it sounds like a really good book! ((evil laughter here)).
==============================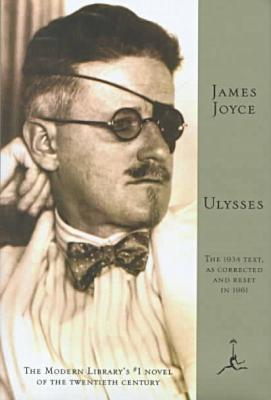 You're Ulysses!

by James Joyce

Most people are convinced that you don't make any sense, but compared
to what else you could say, what you're saying now makes tons of sense. What people do
understand about you is your vulgarity, which has convinced people that you are at once
brilliant and repugnant. Meanwhile you are content to wander around aimlessly, taking in
the sights and sounds of the city. What you see is vast, almost limitless, and brings you
additional fame. When no one is looking, you dream of being a Greek folk hero.


Take the Book Quiz
at the Blue Pyramid.
Hmmm.... I don't know about this one. What do you think? First off, I may one of the least vulgar people you'll meet. I do have to admit to a bit of rambling, however... but, a Greek Hero? Puh-leez. Okay, I have to go back, pay closer attention to the questions and try again. I know, I know... and I don't usually do that, but this answer is not correct.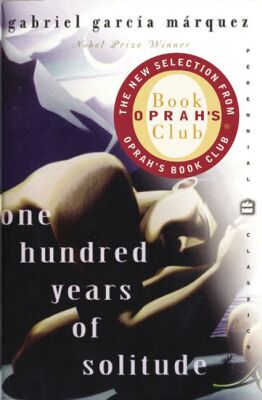 You're One Hundred Years of Solitude!

by Gabriel Garcia Marquez

Lonely and struggling, you've been around for a very long time.
Conflict has filled most of your life and torn apart nearly everyone you know. Yet there
is something majestic and even epic about your presence in the world. You love life all
the more for having seen its decimation. After all, it takes a village.


Take the Book Quiz
at the Blue Pyramid.
Okay... nearly all different questions this time, and I STILL don't agree with it.
I surrender.