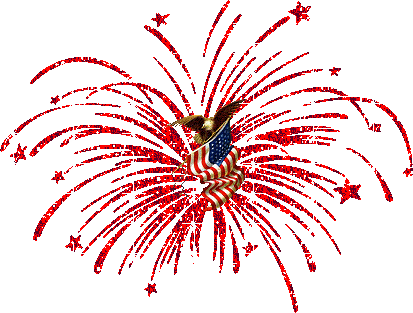 HAPPY INDEPENDENCE DAY!
Freedom has its life in the hearts, the actions, the spirit of men and so it must be daily earned and refreshed - else like a flower cut from its life-giving roots, it will wither and die. ~Dwight D. Eisenhower

Those who expect to reap the blessings of freedom, must, like men, undergo the fatigue of supporting it. ~Thomas Paine

He that would make his own liberty secure, must guard even his enemy from opposition; for if he violates this duty he establishes a precedent that will reach himself. ~Thomas Paine

This nation will remain the land of the free only so long as it is the home of the brave. ~Elmer Davis
===========================
No new butterflies. Still catching voles. DD and DH gone again today -- this is a mini-vacation for me. Working on my writing. Played with the dog. Ate what I wanted, when I wanted.
Today will be much the same.
============================
You Are a Summer Person


You are energetic, outgoing, and active.

You love to be out and about... hanging out with friends or getting things done.

Summer is the perfect time for you to be as hyper as you want to be.

In fact, during the rest of the year you feel half-asleep!

Um.. yes on the summer part, no on the hyper part.