"Reading is a discount ticket to everywhere." -- Mary Schmich
The winner of the drawing for "The Unfortunate Miss Fortunes" or a free download of any one of my stories is
ELLE FREDRIX
!!! WOO! Thanks for playing everyone.
I'm happy to report that, as of this posting, my newly released short story,
Pregnancy Cravings,
is number eight in overall sales at
The Wild Rose Press
!
Magic
is number one in its category, Pregnancy Cravings number two AND for their length (rosette), they are number three and number five, respectively.
I'm obsessed by stats. Just ask
Judy
. :-)
Thanks to
Allie
, who left reviews for both stories. If you're interested in reading what she has to say, you can look
here
.
Now... it IS Thursday, and you know what that means! Time to book it:


One book at a time? Or more than one? If more, are they different types/genres? Or similar? (We're talking recreational reading, here—books for work or school don't really count since they're not optional.)

Oh, definitely several at a time! I usually have at least one fiction and one non-fiction book going at the same time. Right now, I'm reading "Up Close and Dangerous" by Linda Howard and "Animal, Vegetable, Miracle" by Barbara Kingsolver. I'm also in the middle of editing my friend, Gay's book "The Learner's Permit" and have to keep reminding myself that I'm not reading for pleasure. I am also making time to do reviews on a few short stories for posting at LASR. And, I have a pile of magazines on my nightstand that I'm working through.

Either I have a really short attention span, or I like to multi-task. What about you?
========================
In
Pillar Place: Monarch
, we successfully released FOUR butterflies yesterday!!! One was Judy, one was Andy and we aren't sure who the other two were... but they were gorgeous. We expect 2 - 3 to hatch today. Amazing.
What is, IMHO, one of the most incredible things is that those huge, fragile wings can fit inside that tiny chrysalis. We haven't actually seen one hatch yet, which is frustrating, however. Maybe today.
==========================
It appears my roots are showing: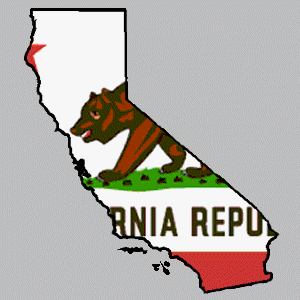 You're California!

In many ways, you are larger than life and almost defy description. You certainly love to shake, rattle, and roll with the best of them. You have a generally sunny disposition, but are capable of resorting to harsh extremes when pressed. You are more likely than most to become rich, or famous, or perhaps both. While you have the golden touch in so many regards, your respect for actors is a little over-zealous. This endless faith in actors needs to be terminated.


Take the State Quiz
at the Blue Pyramid.
Yes, I am -- born and raised -- a California girl. Glad to see, despite my (hopefully temporary) relocation out east, I'm still me at heart!